Energy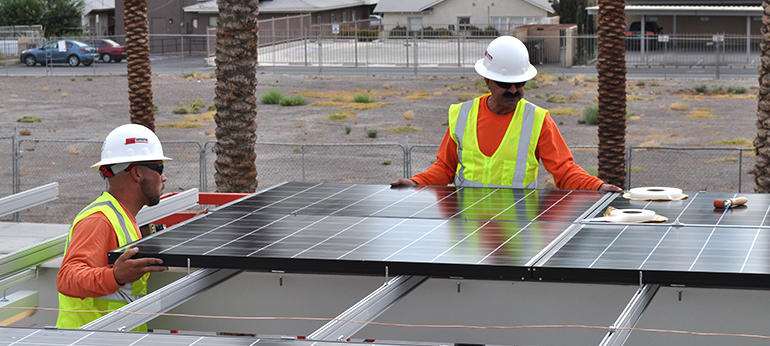 SCC Energy Services, Inc. is a licensed electrical contractor in Nevada, California, New Mexico, and Utah.
The Energy Division partners with solar EPC companies, commercial, industrial and government entities to provide turn-key construction services for solar power plant construction, electrical systems, and traffic control systems.
SCC Energy Services assists in the development of new technologies that are necessary to establish more efficient renewable energy systems, conserve electricity and improve automobile travel safety, which in turn helps produce winning solutions for our Clients.