Community Involvement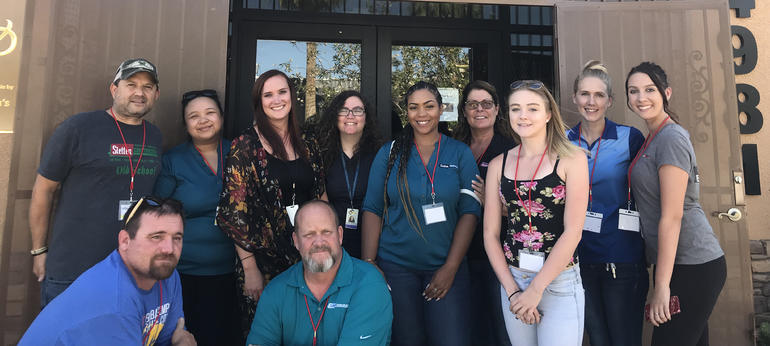 Sletten Construction and the Employee Owners continually strive to give back to the communities they are involved in with both dollars and time. Through the foundation of Employee Ownership and the established "Ownership Culture" in the company the employees work to make positive impacts in the communities they do business. The importance of giving back to our communities is a shared concept between all divisions in the company. An abbreviated list of projects benefiting by the contributions from the Employee Owners and other key management individuals of the company are:
The Sletten Cancer Institute in Great Falls, MT
The Sletten Hi-Line Cancer Institute in Havre, MT
The Andre Agassi Preparatory School in Las Vegas, NV
Boy Scout Camp in Cody, WY
The Idaho Youth Ranch in Boise, ID
Habitat for Humanity in Great Falls, MT
Benefis Healthcare in Great Falls, MT
In addition to the projects noted above, additional organizations, groups, charities etc. benefit from the individually established Sletten office Charity Committees. The committees are managed by the Employee Owners in the respective regional offices and are allocated funds for the year to distribute to their chosen charities, local community fund raisers, individuals, and families in need.
During the holiday season The Employee Owners also adopt various organizations or families to spread a little holiday cheer. These organizations benefit from employee donations and the Charity Committee funds. In the past, elementary classes in low income school districts, group homes for teenagers, and families working with the Salvation Army are just a few of the recipients.
It is with great pride and civic obligation that we all feel Sletten Construction must be a good community partner in all the areas we operate. The rewards are priceless but the impact we realize at times is immeasurable.
For more information or application contact charity@sletteninc.com
Industry Involvement
Montana Contractors Association Workforce Development Committee
Montana Society of Healthcare Engineering (MSHE)
Wyoming Society of Healthcare Engineering (WSHE)
Wyoming Contractors Association Workforce Development Committee
Member of the Nevada Contractors Association (NCA)
Las Vegas is a member of NAIOP
Boise Young Professionals (BYP)
Society of Marketing Professional Services (SMPS)
National Member of AGC
Society of Human Resource Management (SHRM)