Full Service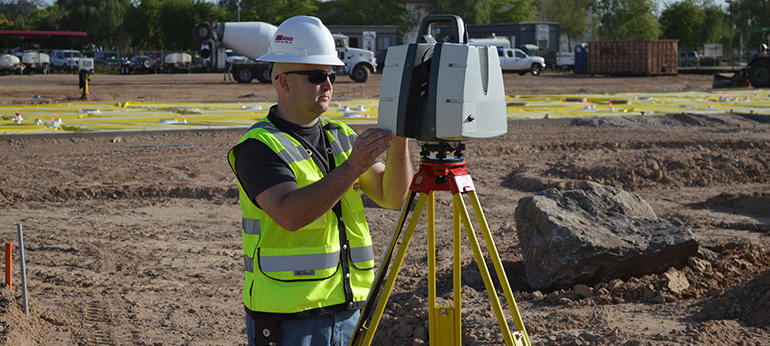 Sletten Construction has been offering full-service construction for over 90 years. We have completed exceptional projects throughout the western. The United States and
are licensed to perform work in 16 states. Sletten currently has offices in Montana, Nevada, Arizona, Wyoming, and Idaho. Our business is 100% employee-owned, so every contract comes with a complete focus on customer satisfaction. As a family-owned business, our reputation means everything to us, so our clients can always count on the highest level of commitment.
Our Work
Sletten provides full-service construction services for a variety of project types including:
Healthcare

Hospitality

Transportation

Educational

Correctional & Judicial

Airports

Retail

Office

Parking garages

Bridges and Dams

Water & Wastewater treatment facilities

Specialty facilities
We handle a variety of projects from light work to heavy multi-unit ventures, taking your project from beginning to completion on time and on budget.
Our Process
We have honed our ability to take a project from the planning stage all the way through delivery through our many decades of experience. We create close partnerships with all of our clients to produce the results our clients expect. We take charge of every component of a project to keep things moving smoothly and ensure client satisfaction with the results. We start by taking the time to understand our client's vision completely, then step up wherever necessary to make that vision a reality.
Our Services
Flexibility is key for a full-service construction company, and we rise to the challenge by providing a wide variety of services:
Design/ Build

- The defining trait of a Design-Build (D-B) project is a single entity is

solely responsible to the Owner for both design and construction of the facility. A single

point of contact has been proven to foster better communication, reduce adversarial

roles between design and construction, and accelerate project delivery.

The biggest advantage of the design-build process is the speed of delivery. Construction is occurring concurrent with design phases, and the collaborative approach to both design and construction accelerates the decision-making process. In addition to providing the Owner with one source accountability for the entire project development process and speed of delivery, using design-build fosters a team effort to achieve cost and schedule savings and to enhance overall value to the Owner.

Our established Design-Build services are led by in-house DBIA professionals. Our team focuses on bringing the right resources together early and often to streamline both design and construction, ensuring every Design-Build project is successful.

Construction Manager at Risk (CMAR)

-

The Construction Manager at Risk (CMAR) method of project delivery blends assessment of pricing, scheduling, and team qualifications while limiting the Owner's risk

.

The CMAR firm contracts directly to the Owner, as does the Design Team. All three entities partner throughout the design to create a cohesive, constructible, innovative set of design documents that meet the Owner's scope requirements and budget.

As a construction manager, Sletten Construction commits to delivering a project within a guaranteed maximum price. This service reduces our clients' risks as they take on potentially expensive construction projects.

Our established Preconstruction Services ensures we take the right critical steps for each project long before we break ground.

General Construction & Construction Management

- Once our clients have a plan, we help them run with it to get the project across the finish line. Our strong and diverse network enables us to manage projects successfully and deliver final results on time and under budget.

Design/ Bid/ Build

- With over 90 years of experience bidding and building all over the western United States, Sletten has developed an extensive network of qualified subcontractors. We use in-house estimating, scheduling, and virtual construction to support all our projects. Our ability to team with our subcontractors while also self-performing critical work ensures we keep every job on time and under budget.
Full-Service Construction Contractor
We are among the most experienced full-service general contractors in the western United States, and we have what it takes to bring your next project to life. Our management processes are so efficient that our clients can sit back, relax, and enjoy the project cycle. Contact us today to experience a new level of peace of mind during your next construction venture.